This intermediate update brings important improvements both in front of and behind the scenes:
Audio and video connectivity improvements
We've increased the robustness of our peer-to-peer connection mechanism.
Customizable mix recording
When recording a mix of your session, every participant used to be recorded at the same nominal volume and panning. Now, you can use the levels and panning you've chosen for your monitoring in the recording. Just go to Preferences -> Recording to enable this option.
Custom video quality settings
FarPlay now allows you to set your video frame rate, resolution and outgoing bandwidth manually. First, Start Video, then go to the Video Options menu and select Video Preferences to access the settings.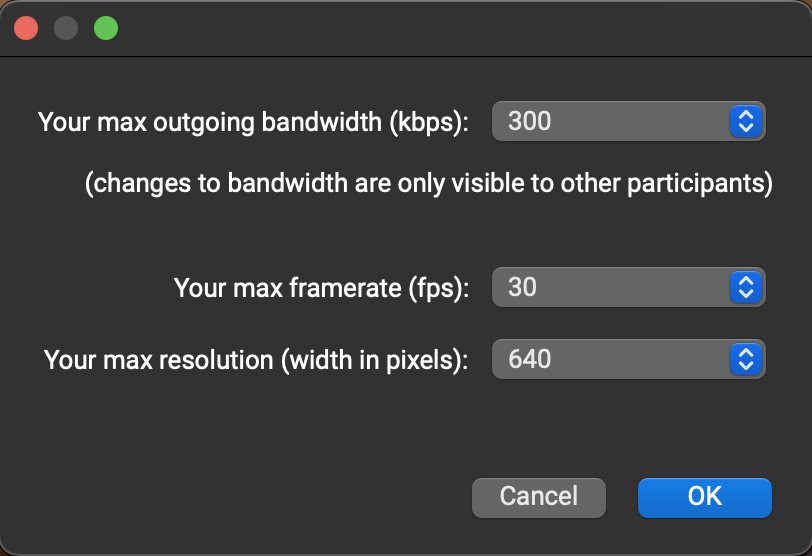 Audio device switching improved
FarPlay now detects when an audio device is disconnected and reacts appropriately, among other improvements.
Signed Windows installer
No more warning messages when installing FarPlay on Windows! Our installer is now properly signed.