We're proud to be releasing FarPlay 1.1, with an important new feature we've been wanting to add for a while: session chat.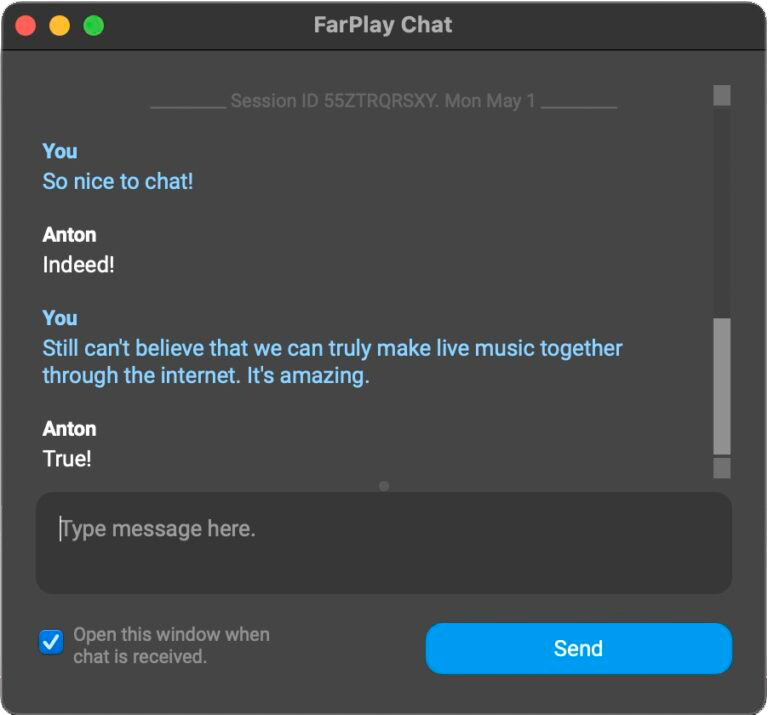 Chat functionality is only available in sessions initiated by a subscribed user. Chat history, though, is always available for all users who participated in the chat. So, if you're a teacher for example, and you have a subscription, and you teach a lesson to a student who doesn't have a subscription, they will be able to chat with you during the session you initiated, and they will also be able to refer to the chat history even after the session is over. Chat history is saved locally on the user's device.
Chat is useful during setup, particularly if a participant has not yet connected their audio; it's also useful for behind-the-scenes communication during a live performance. To open the Chat window, click the 💬 Chat button in the main FarPlay window, or the 💬 icon in the Video window. By default, FarPlay opens the Chat window automatically when a new message is received, but this behavior can be disabled if preferred by unchecking the "Open this window when chat is received" checkbox.
Improved design
This version also features an improved design. On the welcome screen, we've added icons for ethernet and headphones, to remind users of the importance of these elements when using FarPlay: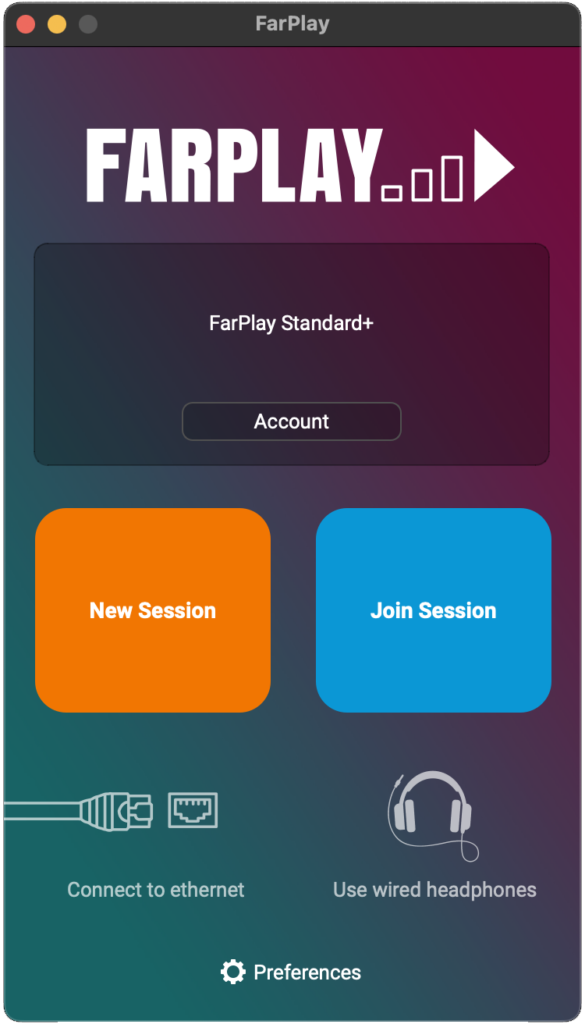 And we've reorganized the FarPlay session window, grouping buttons that open specialized FarPlay windows (Video, Chat and Preferences) together into one row: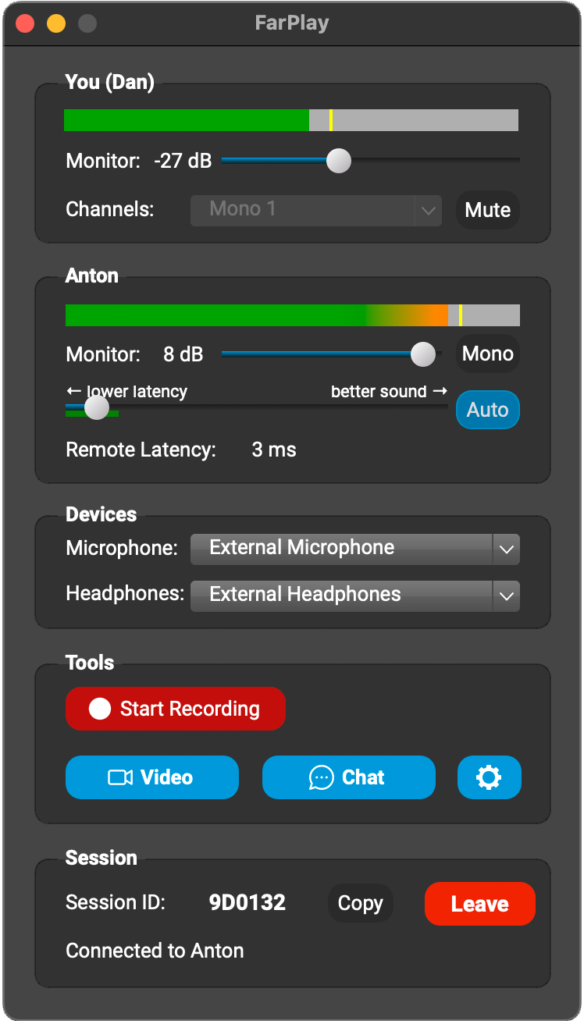 We hope you enjoy using this version. If you have questions, please email us at support@farplay.io and we'll be happy to help.
—Dan